Cabin filter is  typically located behind the glove compartment or under the hood or dashboard on most modern vehicles. Its job is to filter all of the air that comes through the car's HVAC system to prevent pollutants, such as dust, pollen, smog and mold spores from entering.High quality filter media have been employed in our products, which are specially impregnated so as to resist heat and humidity, and feature OE quality, stability and precise fit.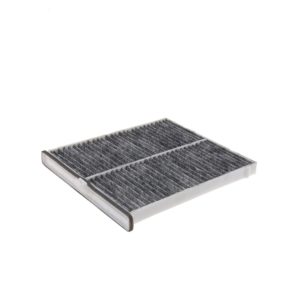 Advantages:
1.Certificated under ISO9001&TS16949 quality system.
2.Good stiffness and high air permeability.Improve the health of drivers everywhere by trapping contaminants, such as dust and pollen, providing clean cabin air to you and your loved ones.
3.Cabin filters also help keep air conditioning evaporator clean to combat microbe growth, which can lead to musty odors.
4.The imported raw material insures the high performance and high quality.
5.The Concave and Impress technics to support the filtration area and keep the even space between each folding.
6.These top-of-the-line products combine OE quality, precise fit and stability.
7.Large technical team and perfect testing equipment is the product quality assurance of Southern.